Hier noch etwas für die nächste langweilige Auto- oder Zugfahrt. Die Soundlounge- Cuts aus der Ausstellung "OH YEAH! Popmusik in der Schweiz". Klar, fehlten Perlen. Wir mussten uns aber auf 75 Schweizer Titel beschränken. Souvenirs, Souvenirs, sag ich da nur!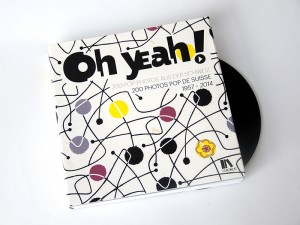 Soundlounge             CH Hall of Fame 50er
 Cuts zum                   CH Hall of Fame 60er
 Nach-                         CH Hall of Fame 70er
 hören:                        CH Hall of Fame 80er
                                     CH Hall of Fame 90er
(c) fm 2014
NB diese Cuts sind pseudo bi-lingue. Im Gegensatz zur Radiosendung, die gibt es auf Deutsch und Französisch. Also nicht erschrecken, wenn da plötzlich ein paar Brocken Franz kommen. Und klar, das ist nur ein Überblick, alles ultra-kurz angespielt.
Die ganzen Titel kann man ganz und in Ruhe im Museum für Kommunikation in Bern geniessen. Enjoy the Train, Car, or Whatever Ride! Auf dass 2015 rockt und rollt!