30 Jahre SRF3 und Lokalradios! Eine gute Gelegenheit für ein Rauchzeichen. Hallo!
Die brillanten Leute von memoriav.ch – die wertvolle audiovisuelle Kulturgüter erhalten – haben mich gebeten eine Sendung über die verrückte Zeit vor und nach SRF3 zu produzieren, aus meiner ganz persönlichen Sicht. Aber gerne! (Teaser) Viel ist passiert nach 1983. Was die meisten übersehen, die Wurzeln für all diesen Power reichen tief, tief in die 60ger und 70ger. Remember Sex, Drugs & Rock'n'Roll?
4 KAPITEL RADIOGESCHICHTE     >>> zum als mp3s runterladen ! <<< .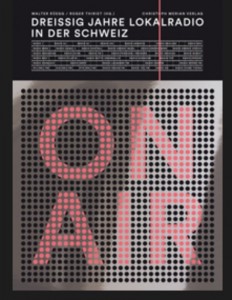 Dann gibt es ein Buch über 30 Jahre Lokalradio. Da habe ich auch einen kleinen Beitrag geleistet. Liebe Lokalradio-Freunde, mein Rat im Kapitel von und mit mir kommt nicht von oben herab. Maximum Respect für eure nicht einfache Büez! Link: Buch: On Air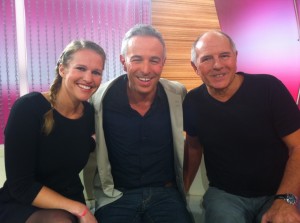 Zusammen mit Kathrin Hönegger war ich im glanz+gloria weekend (Ausgabe 20. Oktober) .DIE ultimative Cervelat-C-Promi-Taufe!
Frisch ab Presse hat es neue Tondokumente auf dieser Homepage. Zeugs aus einer lang verflossenen Zeit. U.a. unter High- und Lowlights. Sind wohl alles Lowlights ….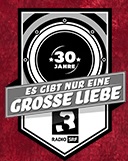 Und sonst? Freue ich mich auf das Treffen mit vielen SRF3 Hörer und Hörerinnen am 1.November in Zürich.
I'm a passanger, and I ride and I ride.
Herzlich. FM